Dining on Regent Seven Seas Cruises
Is Regent Seven Seas Cruises dining as good as I've been told?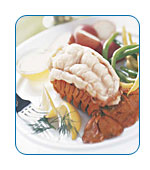 Everything you've heard about Regent Seven Seas dining is true. You'll find a variety of gourmet selections (appetizers, salads, soups, vegetables, and desserts, too) every time you sit down. And there's virtually no limit on what or how much you can order.
Restaurants onboard use fresh local produce from international markets, delicious artisan cheeses and scrumptious baked goods crafted from the finest imported French flour, and combined with all the skills and imagination of celebrated chefs to put it all together cruising has never tasted so good.
But just because your Regent ship offers plenty of delicious food, that doesn't mean you will come home out of shape. In Compass Rose and La Veranda you can choose nutritious Canyon Ranch SpaClub menu selections that are low-calorie, light and healthy.
Best of all, the one thing you'll never see on a Regent Seven Seas Cruises menu is a price!
Do I have to eat in the dining room?
One of the highlights of cruising is having plenty of options. Regent Seven Seas Cruises knows that people have different tastes in dining and offer many different choices to accommodate them. And rest assured, dining nightly in the open-seating restaurants is included whenever, wherever and with whomever.
The elegant Compass Rose is the fleet's main restaurant, serving the finest continental cuisine for breakfast, lunch and dinner. Or enjoy a special experience in one of three alternative dining venues including Signatures, Prime 7 and Sette Mari at La Veranda. If youre in more of a casual mood, visit the Pool Grill or Coffee Connection for an assorted variety of snacks and sandwiches. For the ultimate evening in, room service is available 24-hours a day and you may order from the Compass Rose menu for in-suite dining during dinner hours.
Is there a charge for meals?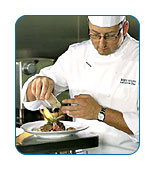 One might expect an additional cost be required for the elegant ambiance, exceptional wines and impeccable service found in a Regent Seven Seas Cruise restaurant. Rest assured, dining nightly in the open-seating restaurants is included in your cruise fare whenever, wherever and with whomever.
Can I get a special diet?
General dietary needs such as vegetarian, low salt or low cholesterol foods can be satisfied onboard the ship by speaking with the dining wait staff. For any special dietary restrictions or allergies, Regent Seven Seas Cruises must be advised at least 90 days prior to sailing.
Please contact your RegentCruises.com Cruise Expert for more information.
What if I don't like my tablemates?
Regent Seven Seas restaurants feature open seating, meaning you can dine whenever you choose, with whomever you choose. During regular dining hours, simply arrive at the time of your choosing and the maitre d will seat your party, whether you want a romantic table for two or a larger one to share with new friends. In some of the alternative restaurants, reservations are required.
Are there non-smoking areas?
Cigarette, electronic cigarette or cigar smoking is not permitted in any enclosed dining areas, whether it is the ships' main dining rooms, the alternate dining venues or the outdoor dining areas. Electronic cigarette smoking is permitted throughout Regent ships with the exception of the dining areas mentioned above.
What about tipping?
Gratuities are included in the cruise fare for all Regent Seven Seas Cruises employees. If you feel strongly about expressing gratitude to the dining staff, you will be encouraged to make a donation to the Crew Welfare Fund at the Purser Office. This money is utilized for crew parties and events.
Can I pre-book dining reservations?
Yes, beginning 75 days prior to sailing you may make dining reservations. If eligible for Concierge Amenities, you may make dining reservations 90 days prior to sailing. To do so, please contact your RegentCruises.com Cruise Expert. If you prefer to reserve online you may create an online account with Regent Seven Seas Cruises via My Account. Access the Dining Reservations link for your cruise under the Booked Cruises tab.